Today I'm linking up with Jake and Holly for "Finish the Sentence"!
I love this idea. One because these are so fun and two because it lets my wee little brain take a break from topics for the blog!
Let's get to it!
If I had one extra hour in the day... Sleep or read. Most likely sleep because that is one of my favorite past times!
I wish my name... this is hard because I used to hate my name. I used to wish my parents would have named me Janna because I thought Joanna sounded so old and harsh. Now I kind of love my name. BUT, if I had to change it, I would go with Sutton. Don't judge because I got this name from "The Lying Games" on ABC Family. I've kind of been obsessed with it from the beginning of the show! My one worry is that people would call me "Slutton".
I think anything chevron is... meh, I don't have really have an opinion on this. I don't own anything chevron, but I'm not opposed to it at all. Therefore I am definitely indifferent!
My last nightmare... was that my favorite store decided to close up shop. Really...I
dreamed that Anthropologie just closed it's doors because they could. HORRIFIC!!
S
ometimes...I wish I could hang out with my family. Actually this is more like ALL THE TIME. I miss them everyday all day!
My last meal on earth would be... Summer Shandy, nachos with fake cheese, and rhubarb crisp (not all at the same time - that would be gross).
I would much rather... be at home sitting by the pool with a Shandy instead of working. That was an easy one!
Mayonnaise... all I think of is someone I worked with at SeaWorld who called it "White Death". I still love the stuff, but that is my immediate thought. Appetizing right?!
10 years ago, I didn't think... that I would be living in California! I hate this state...
Selfishly... I would like to spend oodles of money on getting my hair done. I don't do it nearly enough because I feel guilty if I do. In my perfect world I would go to the salon every month!
My favorite show on TV right now... Pretty Little Liars. I am obsessed with this show! It is drama, romance, suspense, mystery all in one!!
And, George Zimmerman... I will keep my opinions to myself, I'm sure they will only piss people
off.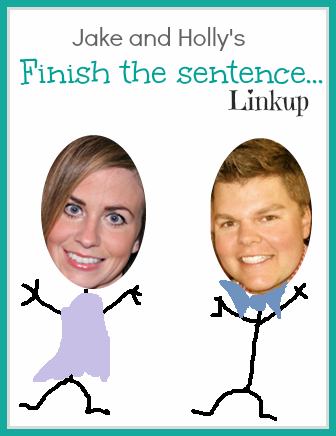 Cheers everyone!