It's Friday Friday - a la Rebecca Black -
Dear Friends, this is my second post written on a Friday and I think I will start a weekly post known as "My Five Friday Favorites". These favorites can come from something I discovered during the week, a long standing favorite, new products...basically anything I am in love with the particular Friday I am blogging!
1. My favorite drink from
Starbucks
. An iced coffee with two pumps of white mocha. This is absolutely delicious. It is the perfect mix of coffee, sweet and cold. Plus, what would be better on a day like today when the high is 80 degrees? NOTHING!
2.
Eyeliner!
I can't use eyeliner to save my life. I don't have a steady hand, so anytime I try to perfectly apply the darn stuff I get it everywhere. Basically I end up looking like an incredibly ratchet version of LiLo. But, I have found an eyeliner that even I can use. Let me present Maybelline Eye Studio Gel Liner. All I can say is it is amazing!
photo source www.fashaddix.com
3. A penguin sweater from
Anthropologie.com
. Like everything on their website, I have been eyeing this thing since November and haven't pulled the trigger. So I will continue to admire it, because it is adorable.
photo source www.anthropologie.com
4. Guilty Dogs! This video has been floating around Facebook, and every time I watch it I smile and laugh. It brightens my day and hopefully it will brighten yours as well.
5. My husband! I know, this is extremely corny and too lovey dovey....but it is true. I've had a rough few weeks in the health department and he has made it so much easier to go through. He even took me out for frozen yogurt and a movie on a Tuesday afternoon! He is the best guy I could ask for...and he is my all time favorite!
Isn't he handsome!
Today I linked up with The Sweet Season Blog!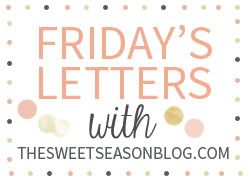 What are your Friday Favorites? Let me know!